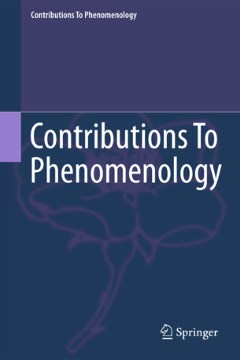 The appropriation of the work of art as a semiotic act
pp. 225-242
A work of art can be defined as a section of space (visual, auditory, tactile, etc.) that has been assigned a particular status. It is not our intention to define this status—philosophical aesthetics has been addressing this issue for centuries. Rather, we aim to pinpoint the mechanisms in virtue of which this section of space is isolated and bestowed with the status in question. Such a move requires the action of a certain instance—hence the emphasis we put on the interactive character of the process. We shall pay particular attention to the type of sign called "index,' which plays a pivotal role in this affair.
DOI: 10.1007/978-3-319-14090-2_13
Full citation:
Édeline, F. , Klinkenberg, J. (2015)., The appropriation of the work of art as a semiotic act, in P. F. Bundgaard & F. Stjernfelt (eds.), Investigations into the phenomenology and the ontology of the work of art, Dordrecht, Springer, pp. 225-242.
This document is unfortunately not available for download at the moment.