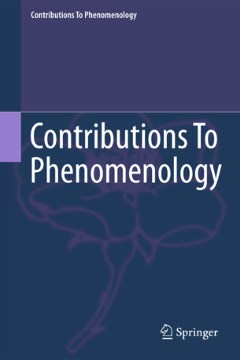 In this article, I defend a qualified version of the so-called "resemblance' theory of depiction: the theory that pictures differ from texts in resembling the objects that they represent. Two related mistakes led philosophers to abandon this theory. First, they mistakenly thought that resemblance is a relation. Second, they commonly confused or amalgamated theories about the sense of pictures and theories about their reference (e.g. Wollheim), or assumed that a theory of depiction is first and foremost a theory of reference (e.g. Goodman)—as it were, a theory of the portrait.
DOI: 10.1007/978-3-319-14090-2_11
Full citation:
Hyman, J. (2015)., Depiction, in P. F. Bundgaard & F. Stjernfelt (eds.), Investigations into the phenomenology and the ontology of the work of art, Dordrecht, Springer, pp. 191-208.
This document is unfortunately not available for download at the moment.